Welcome to Kyoto!
What would you like to know?
Double check what you want to know before inquiring.
Well, enjoy your sightseeing in Kyoto.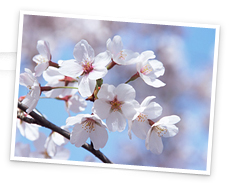 Kyoto City Tourist Association (Tel: 075-213-1717)
http://www.kyokanko.or.jp/
Please tell me when the cherry blossoms will be in bloom.
What events are going to be held tomorrow?
I am looking for a place to stay near the @@@ station.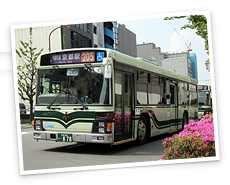 Kyoto Municipal Transportation Bureau (Tel: 075-863-5200)
http://www.city.kyoto.lg.jp/kotsu/index.html
How do I get from Kyoto Station to Kiyomizu-dera Temple?
Please tell what the best priced travel ticket is between @@@ and @@@.
How do I get on a bus in my wheelchair?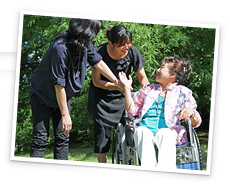 To Kyoto Universal Tourism Concierge
Is there a temple where I can copy a sutra even though my legs are weak?
Please tell me a good yudofu restaurant that I can access in my wheelchair.
Please tell me a good tourist course in Arashiyama that I can do in an electric wheelchair.